Diary of a 5th Grade Outlaw: Who Is The Bucks Bandit? (Book 3)
Fiction, September 8th 2020, Epic! Originals/ Andrews McMeel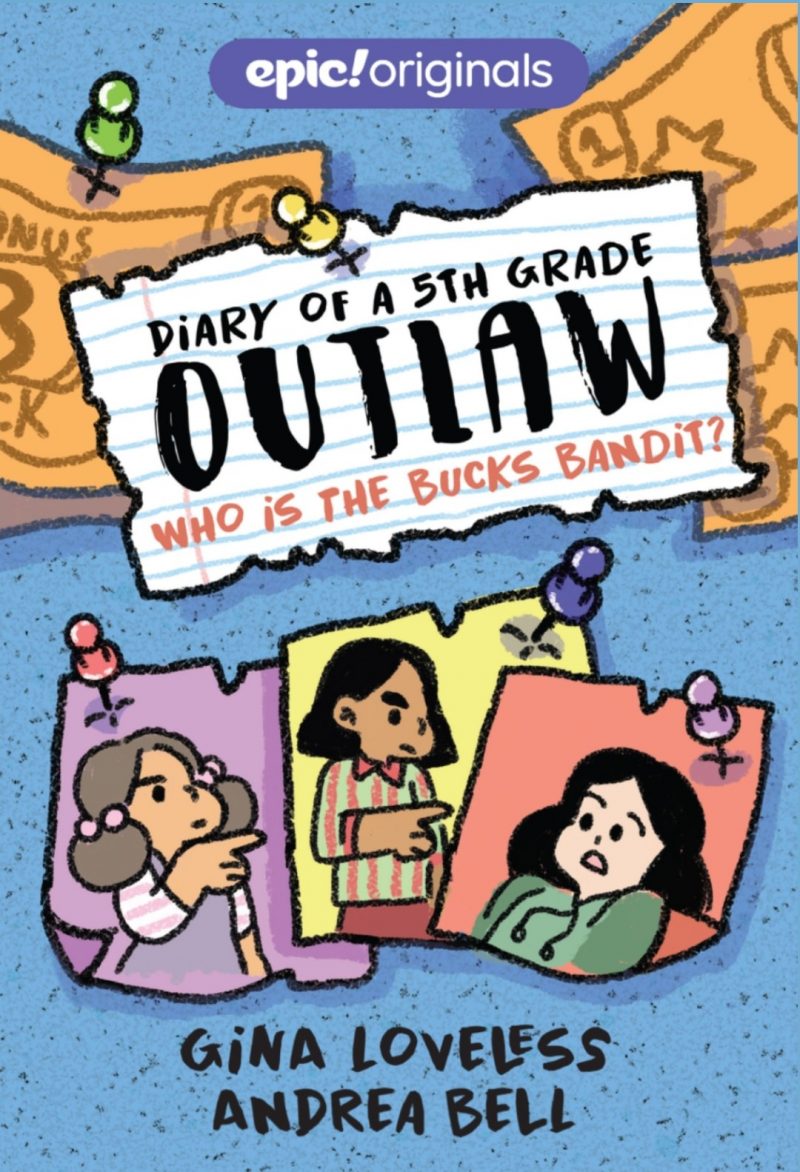 In Book 3 of the Diary of a 5th Grade Outlaw illustrated novel series, it's Halloween, and the merry misfits are in for more tricks than treats!
When Bonus Bucks start disappearing from teachers' desks, Nadia immediately blames Wilu, the new kid in class. Robin launches "Mission Make Wilu My Friend" to figure out if he's really the Bucks Bandit–but it's hard to befriend someone who's determined to go it alone! Will Robin win Wilu over and learn the truth about the disappearing bucks?
Selected as a 'Hot Off The Presses' book for August 2020 from Children's Book Council
Photos and marketing information may be reprinted for publicity purposes.