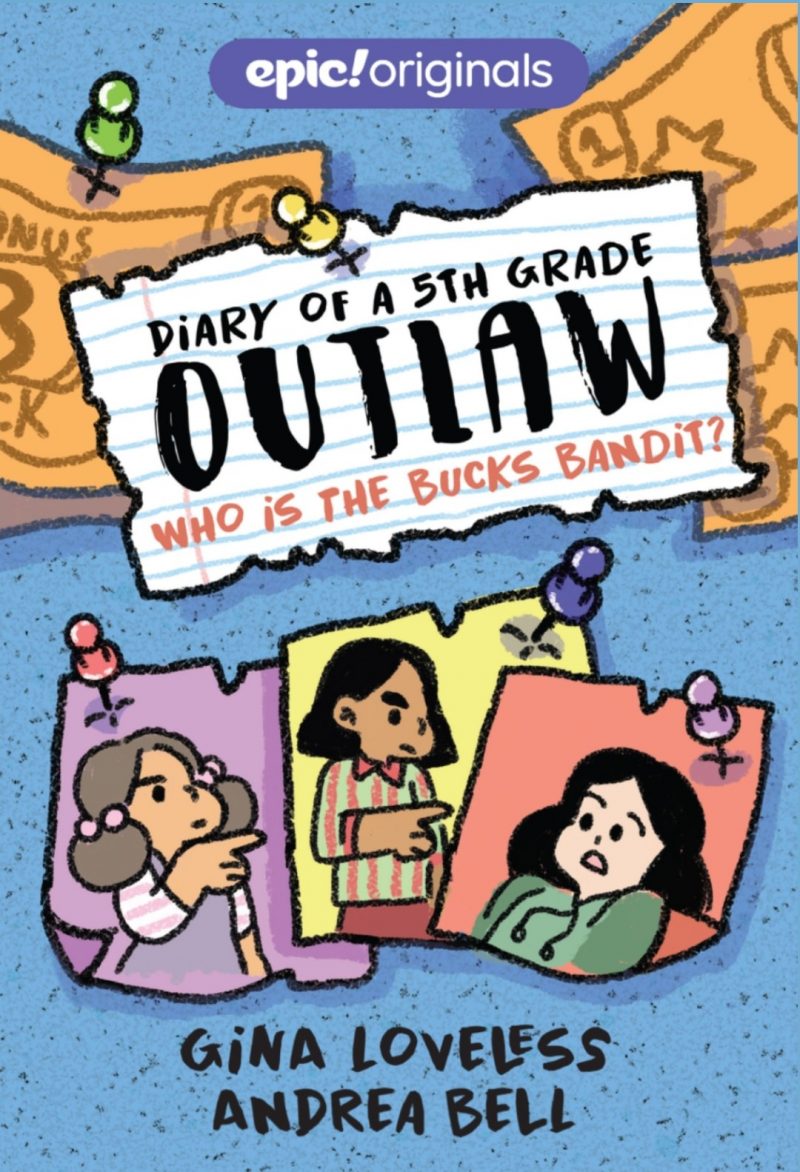 Fiction, September 8th 2020, Epic! Originals/ Andrews McMeel
In Book 3 of the Diary of a 5th Grade Outlaw illustrated novel series, it's Halloween, and the merry misfits are in for more tricks than treats!
When Bonus Bucks start disappearing from teachers' desks, Nadia immediately blames Wilu, the new kid in class. Robin launches "Mission Make Wilu My Friend" to figure out if he's really the Bucks Bandit–but it's hard to befriend someone who's determined to go it alone! Will Robin win Wilu over and learn the truth about the disappearing bucks?
Selected as a 'Hot Off The Presses' book for August 2020 from Children's Book Council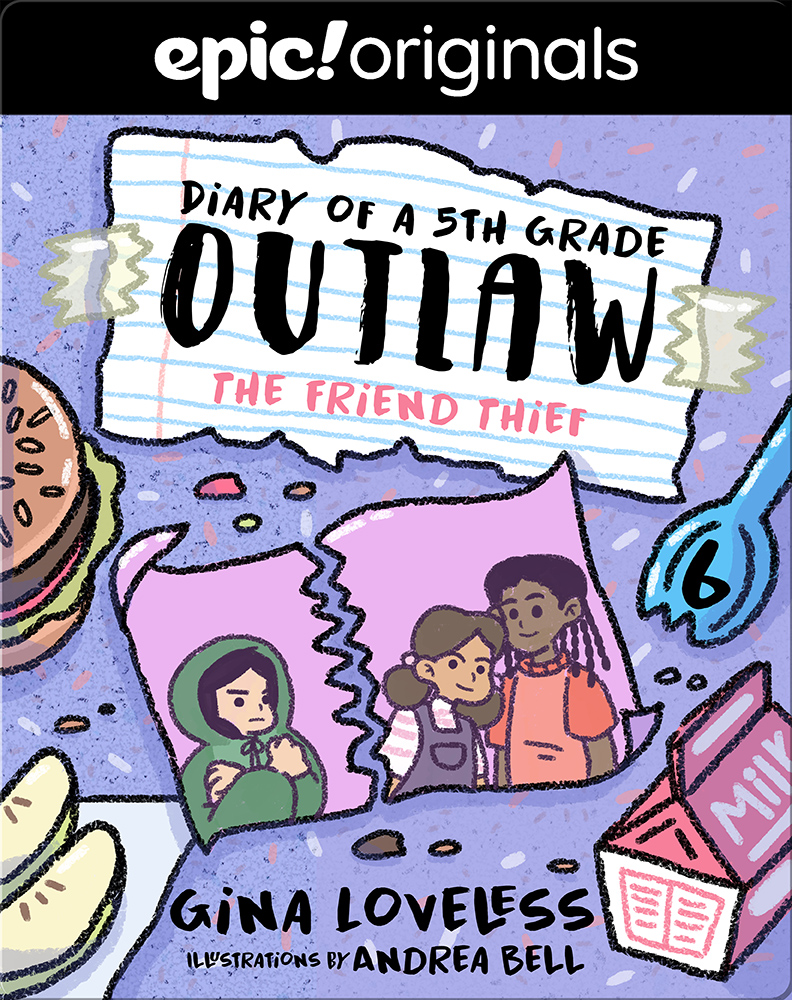 Fiction, April 14th 2020, Epic! Originals/ Andrews McMeel
Illustrated by Andrea Bell
In Book 2 of the Diary of a 5th Grade Outlaw series, life seems to be going great for Robin Loxley. After her victory over the playground bully, Robin has her old best friend back, plus a whole gang of new friends! But when that same bully tries to steal away all of the people she holds dear and threatens to ruin everything, will Robin be able to keep her band of merry misfits—and herself—together?
A New Children's Book To Read ASAP from Red Tricycle
A Best New Kids Book of 2020 (So Far) from Red Tricycle
Review by Daddy Mojo, parenting & book blogger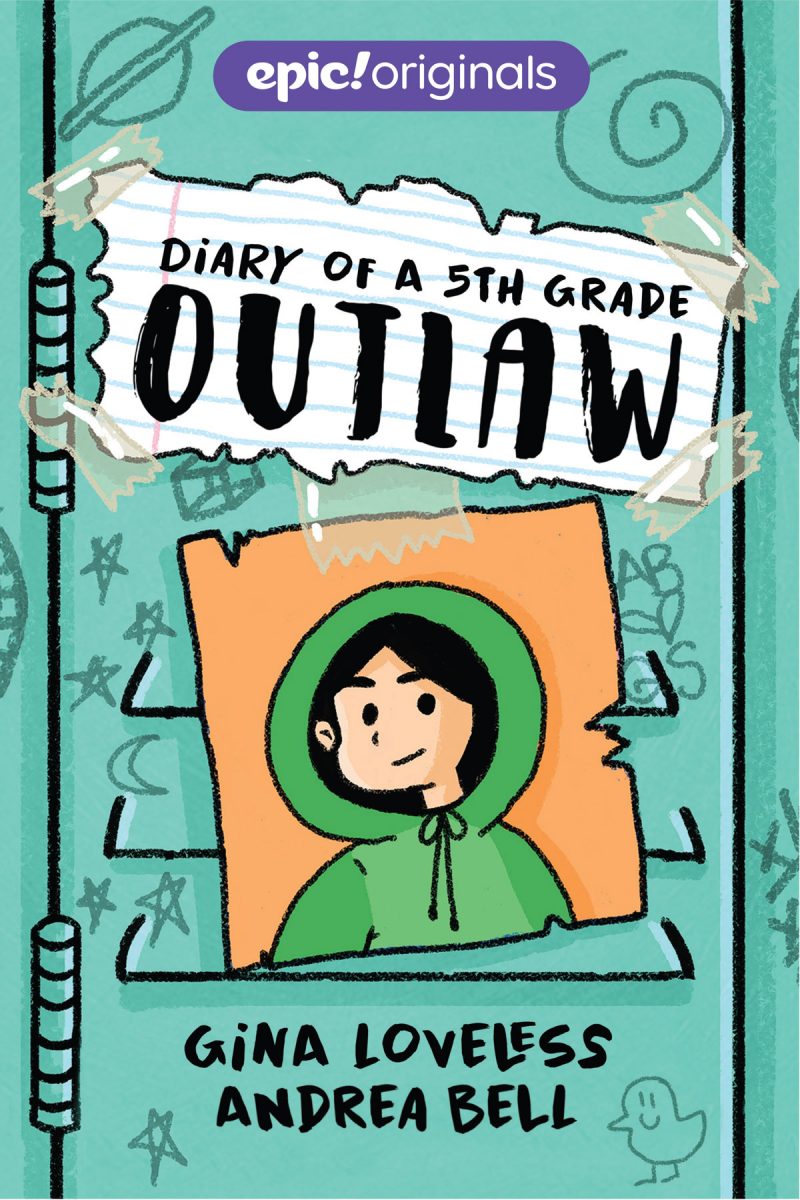 Fiction, September 2019, Epic! Originals/ Andrews McMeel
Illustrated by Andrea Bell
For fans of Diary of a Wimpy Kid, Dork Diaries, and Diary of a Third Grade Mermaid, comes Robin Loxley with her tell-all tale.
Fifth grade has just started, and the school bully, Nadia, already rules recess with an unfair Playground Tax. Robin Loxley refuses to be pushed around, but all she can think about is winning back her best friend, Mary Ann, after a disastrous fallout over the summer. To do so, she will have to stand up to Nadia, face the wrath of Assistant Principal Johnson, and become a legendary outlaw at Nottingham Elementary—all while forming a merry band of new friends along the way.
Diary of a 5th Grade Outlaw is more than just an elementary school re-telling of Robin Hood. It's a book about friendship, fighting the unfair, and food!
**
Awards/Recognition:
#30 on BuzzFeed's 50 Of The Best Last-Minute Holiday Gifts To Get Your Kids
A December Selection for The Kids Corner Bookmobile List
A 2019 ABC Best Books for Young Readers
 Kids' BookBuzzkidsbookbuzz.com 
Photos and marketing information may be reprinted for publicity purposes.