Diary of a 5th Grade Outlaw
Fiction, September 2019, Epic! Originals/ Andrews McMeel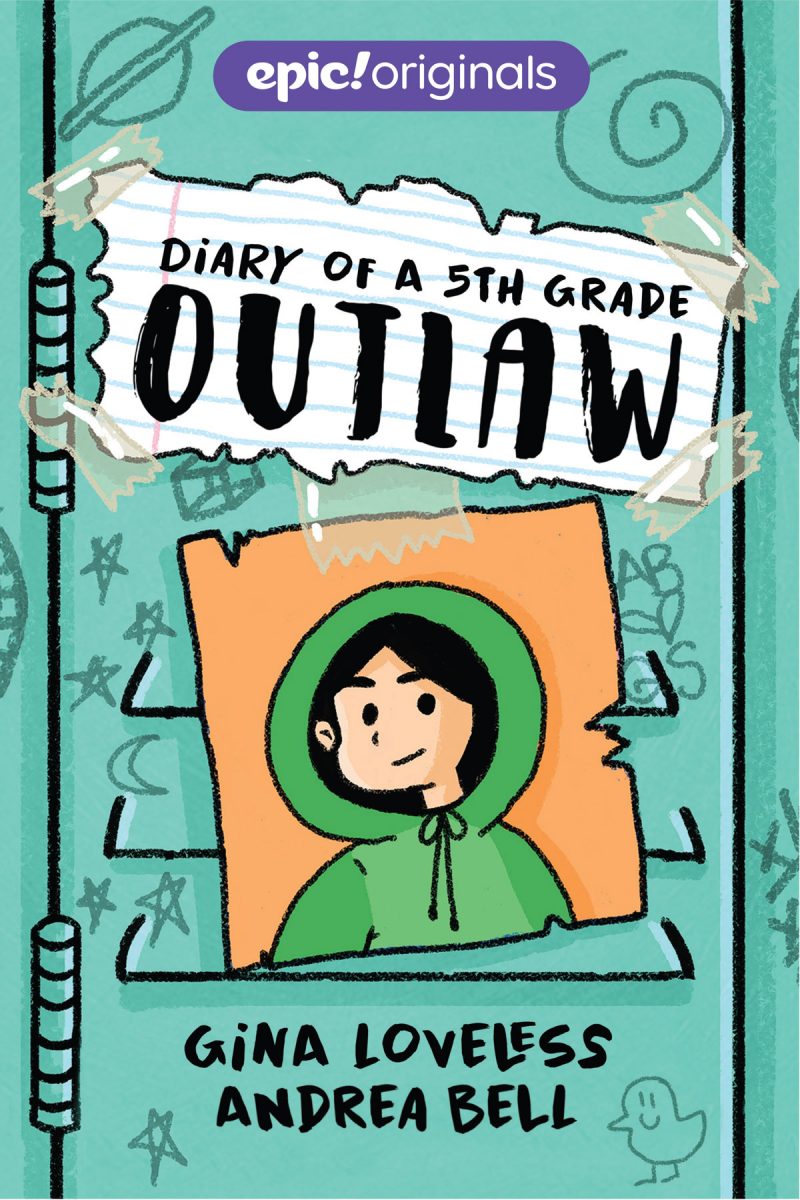 Illustrated by Andrea Bell
For fans of Diary of a Wimpy Kid, Dork Diaries, and Diary of a Third Grade Mermaid, comes Robin Loxley with her tell-all tale.
Fifth grade has just started, and the school bully, Nadia, already rules recess with an unfair Playground Tax. Robin Loxley refuses to be pushed around, but all she can think about is winning back her best friend, Mary Ann, after a disastrous fallout over the summer. To do so, she will have to stand up to Nadia, face the wrath of Assistant Principal Johnson, and become a legendary outlaw at Nottingham Elementary—all while forming a merry band of new friends along the way.
Diary of a 5th Grade Outlaw is more than just an elementary school re-telling of Robin Hood. It's a book about friendship, fighting the unfair, and food!
**
Awards/Recognition:
#30 on BuzzFeed's 50 Of The Best Last-Minute Holiday Gifts To Get Your Kids
A December Selection for The Kids Corner Bookmobile List
A 2019 ABC Best Books for Young Readers
 Kids' BookBuzzkidsbookbuzz.com 
Photos and marketing information may be reprinted for publicity purposes.