COMING SOON — Diary of a 5th Grade Outlaw: The Friend Thief (Book 2)
Fiction, April 14th 2020, Epic! Originals/ Andrews McMeel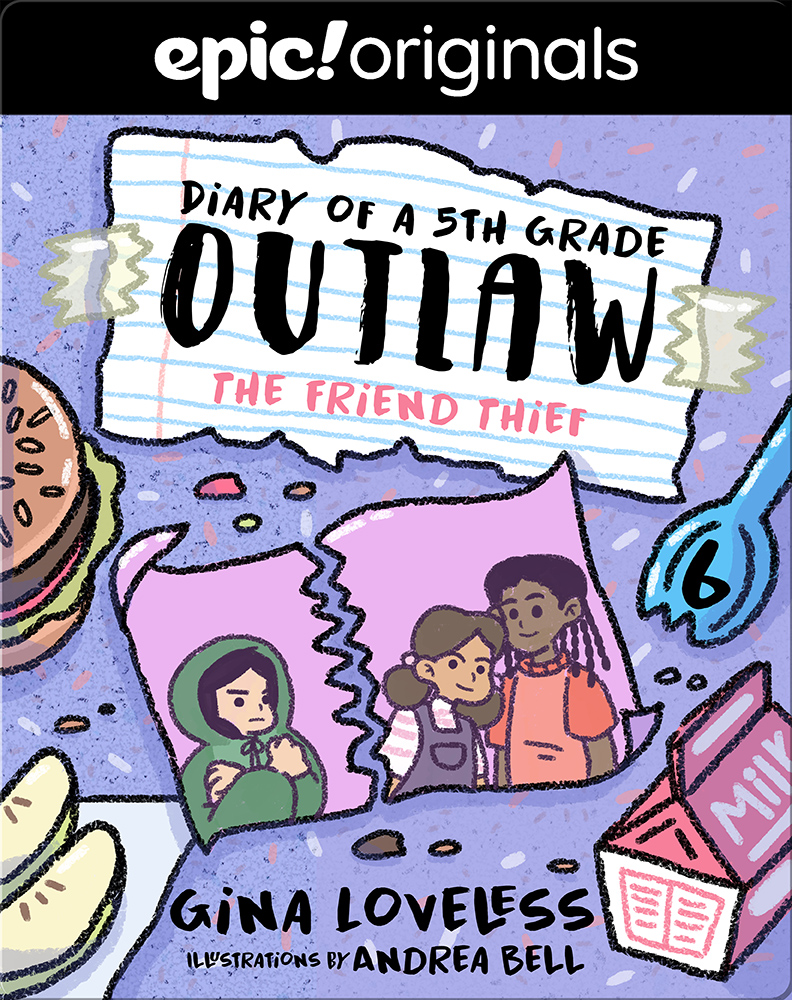 Available exclusively on the Epic! app right now!
Illustrated by Andrea Bell
In Book 2 of the Diary of a 5th Grade Outlaw series, life seems to be going great for Robin Loxley. After her victory over the playground bully, Robin has her old best friend back, plus a whole gang of new friends! But when that same bully tries to steal away all of the people she holds dear and threatens to ruin everything, will Robin be able to keep her band of merry misfits—and herself—together?
Photos and marketing information may be reprinted for publicity purposes.